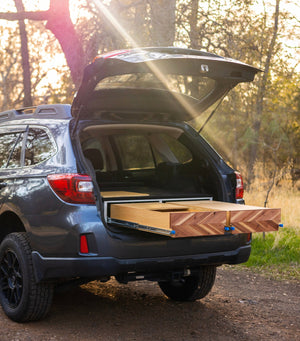 Car Camping Conversion Kits for Subaru, Toyota, custom builds available
Storage - counter space - collapsible bed
lightweight and strong aluminum framing
hardwood plywood
rugged indoor/outdoor carpet,
Installation and Operation
---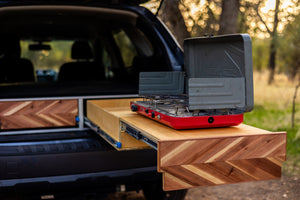 If you're looking for an affordable and convenient way to travel and camp, a Compass Camper Conversion Kit might be the perfect solution for you. Here are 9 benefits of...
About
Starting with a passion for experiencing North America through a Subaru, the perfect car camper was born. My name is Anthony, and I have an obsession with creating tools to make the traveling lifestyle more convenient, organized, reliable, and stylish. Incorporating all of these ideas is what birthed the Compass Camper. I now work full time, building customer's dream campers, and my passion for carpentry fuels the process. When I am not in my shop building, you can catch me at California's climbing areas, ski hills, and camping along the way. My lifestyle is the perfect testiment to prove how useful and practical these campers can be!